Sierra Nevada (with or without) Guide
Routes, Maps & Inspiration for Self Guided Walking & Hiking in Spain's Sierra Nevada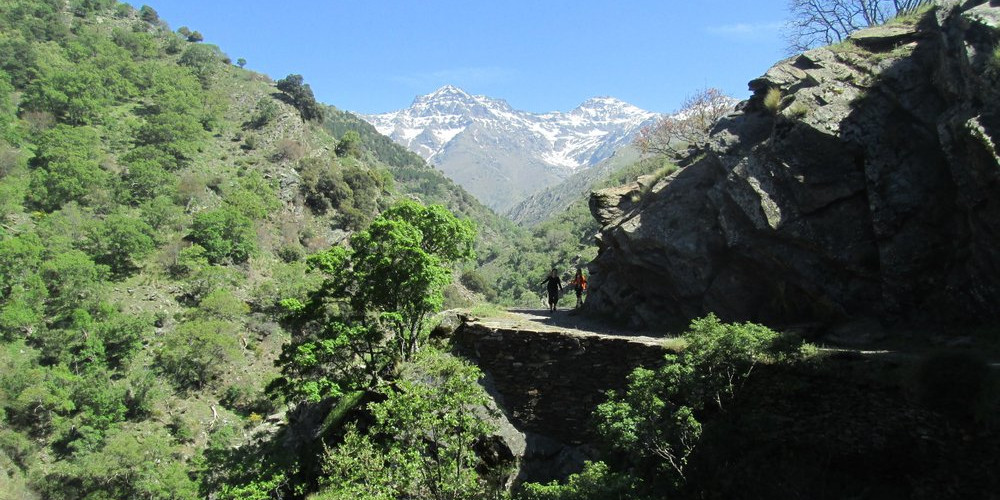 Vereda de Estrella path to Cueva Secreta
A classic walk up the Vereda de Estrella valley path to the natural shelters at Cueva Secreta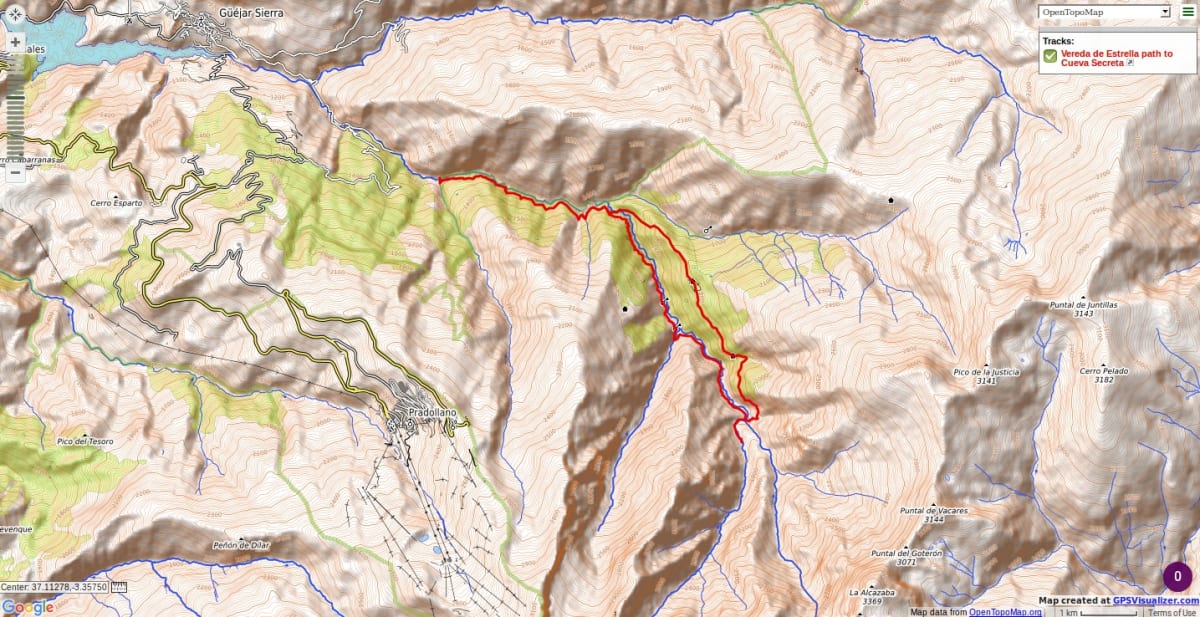 N.B This is an interactive map that opens up in new window
Access: Güéjar Sierra via Granada. The town of Güéjar-Sierra (1000m) is very easily reached from Granada city in 30 mins via the A-395 (Cenes de la Vega and Pinos-Genil)
Start: Barranco de San Juan. Take the main road east of Güéjar-Sierra well signposted to the Verada Estrella. This narrow road drops steadily down to the Rio Genil and passes through a series of tunnels on it's way to the trailhead where there is a restaurant and car park. Suitable for saloon cars
End: Same as start
The historical "Vereda de Estrella" path winds its way up a narrow valley before turning southwards. At this point a classic view of the north faces of Sierra Nevada giants of Alcazaba (3350m) and Mulhacen (3482m) come into view
Route Description
After crossing the bridge by the road trailhead and bar you start the "Vereda de Estrella". The going is easy alongside the southern side of the valley, passing wooded sections of chestnut trees which are abundant in this area (including one of 100 years old called "The Grandfather"!). After 1.5 hours drop down leftwards to cross the Rio Genil by the "Puente de los Burros".
Now there is a steep climb on graded tracks to the Refugio Cucharacha 1750m, a good place for lunch and to admire the stunning views across to the north faces of the Sierra Nevada. Continue the walk on a fairly level track passing the old Refugio Aceral, near Cueva Secreta, before dropping down the Barranco de Lucia and crossing the Rio Real.
The way back is made down the Vereda de la Estrella, taking occasional peeks at some of the mines that give name to the path. There are many beautiful waterfalls near here that accompany you on our return.
Recommended map: Parque Nacional de Sierra Nevada 1:40000 www.penebetica.com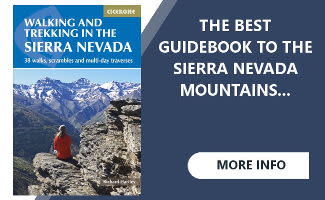 Want some help? Find a guide? CONTACT US
KNOWLEDGE BASE
Mountain database, refuges, altitude sickness, avalanche dangers, equipment lists, gear rental, FAQs etc
Information & resources
The company
Contact us via our Contact Page
info@spanishhighs.co.uk

Spanish Highs Tours Ltd
Company Number 09960909 Registered in England & Wales

Head Office: 41 Axholme Drive, Epworth, DN91EL, North Lincolnshire, UK. Registered Office: 20-22 Wenlock Road, London, N1 7GU, England
© 2019 sierranevada.guide