Trek Alpujarras to Guejar Sierra via Alcazaba & Puntal Vacares
---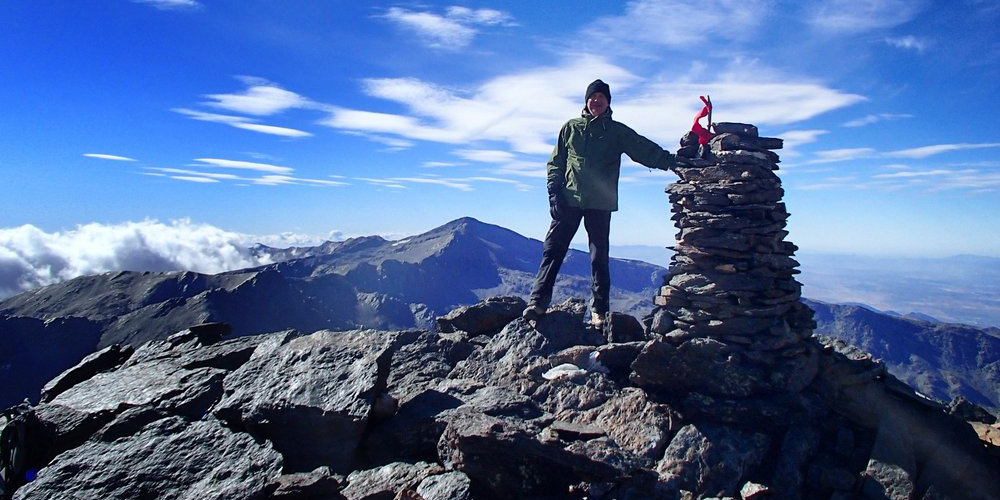 Access: Capileira, Alpujarras
Start: Hoya del Portillo. Keep following the road through Capileira. In 5 mins you will pass horse riding stables. Immediately after take the right when the road forks. Follow this rough track for 15 mins. Park at the Forestry Station barrier and car park. Suitable for saloon cars with care.
End: Barranco de San Juan, Güéjar Sierra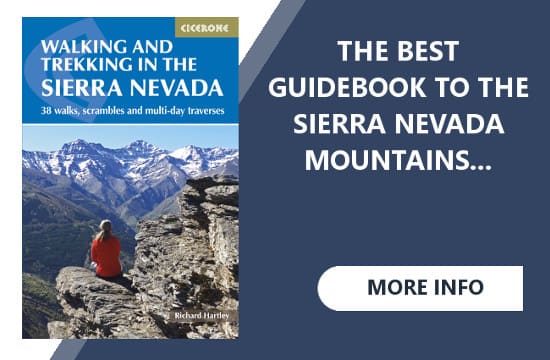 Route Description
Forest trailhead and gentle ascent to Mirador de Trevelez. Follow the trail up the south ridge of Mulhacén until the 3000m level where a large cairn signifies the traverse path east to Siete Lagunas. Wild camp at Laguna Altera, Siete Lagunas.
Ascent of Alcazaba via the corredor, return down the SE valley. Regain main ridge and follow to Puntal de Vacares. Wild camp at Laguna de Vacares. Return down Loma del Calvario to Verada de Estrella and trailhead at the Barranco de San Juan.
Major peaks covered: Alcazaba 3371m, Puntal de El Goteron 3067m, Puntal de las Calderetas 3066m, Puntal de Vacares 3136m
Seasonal notes: A major undertaking. Only recommended for fit and experienced under good snow and ice conditions.
Wild camping suggestions - Laguna de Vacares, Laguna de la Calderetas, Rio de Goteron, Laguna Altera, Siete Lagunas
N.B Please take note of National Park Rules and Regulations regarding Wild Camping
Interactive map (opens in new window)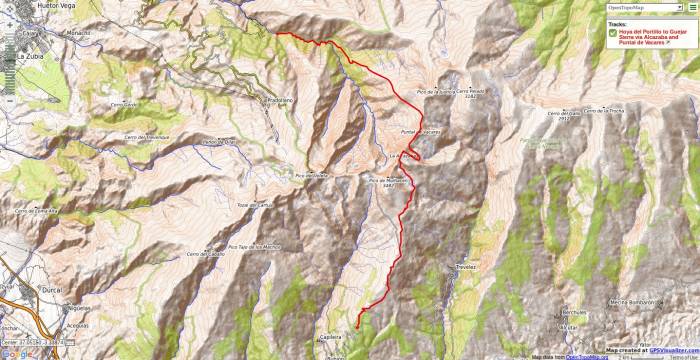 Recommended map: Parque Nacional de Sierra Nevada 1:40000 www.penebetica.com