Trek the remote Northern Sierra Nevada Peaks to Trevelez
---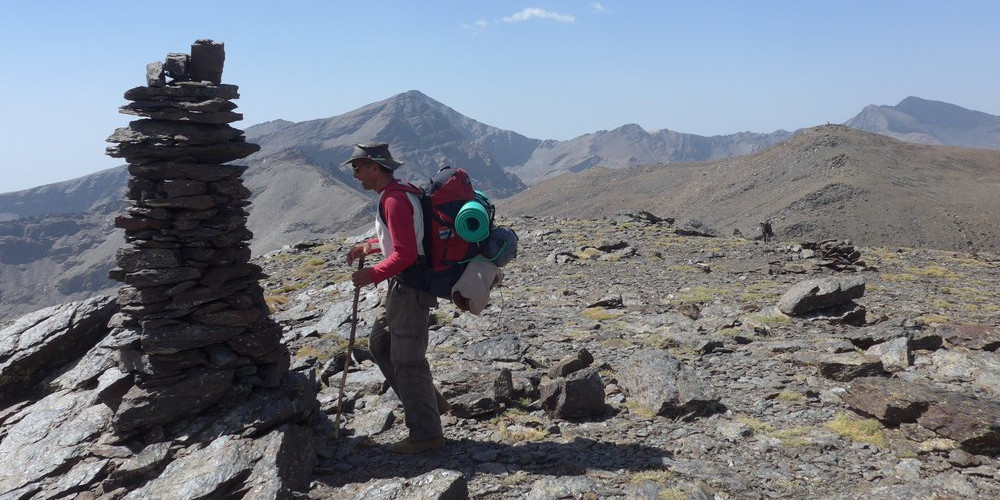 Access: Güéjar Sierra, Granada. The town of Güéjar-Sierra (1000m) is very easily reached from Granada city in 30 mins via the A-395 (Cenes de la Vega and Pinos-Genil)
Start: Loma de los Cuartos. 0.5km east of Güéjar-Sierra turn L on a tarmac road. After a further 2km the road forks. Take the R which drops down and crosses the Rio Maitena (km 3) Once over the river the road, now a wide track zig zags up the Loma de la Cuna de los Cuartos. At 1930m the ridgeline is reached. There are superlative views of the north faces of Mulhacén, Alcazaba and Veleta at this point. The now level road continues eastwards for 2.5km to a chain across the road. This is as far as you can currently go. 4WD recommended
End: Trevelez, Alpujarras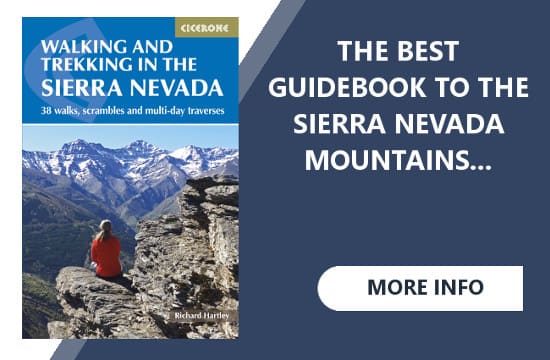 Route Description
Loma de los Cuartos trailhead to Pena Partida and Lavaderos de la Reina valley. Wild camp. Ridge walk of the northern peaks to Laguna de Vacares and drop down to Horcajo area. Wild camp. Return down Rio Trevelez valley to Trevelez village.
Major peaks covered: Picon de Jerez, Puntal de Juntillas, Puntal de los Cuartos 3158m, Atalaya 3135m, Pico del Cuervo 3144m
Seasonal notes: Relatively straightforward, if long and tough winter expedition.
N.B Please take note of National Park Rules and Regulations regarding Wild Camping
Interactive map (opens in new window)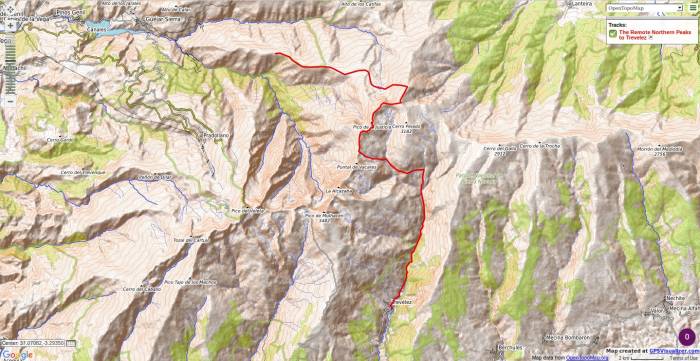 Recommended map: Parque Nacional de Sierra Nevada 1:40000 www.penebetica.com