Sierra Nevada (with or without) Guide
Routes, Maps & Inspiration for Self Guided Walking & Hiking in Spain's Sierra Nevada
Climb Mulhacén in a summer day using the National Park Bus
Climb and traverse Mulhacén in the summer months using the Sierra Nevada National Park bus service. Great views and dramatic faces.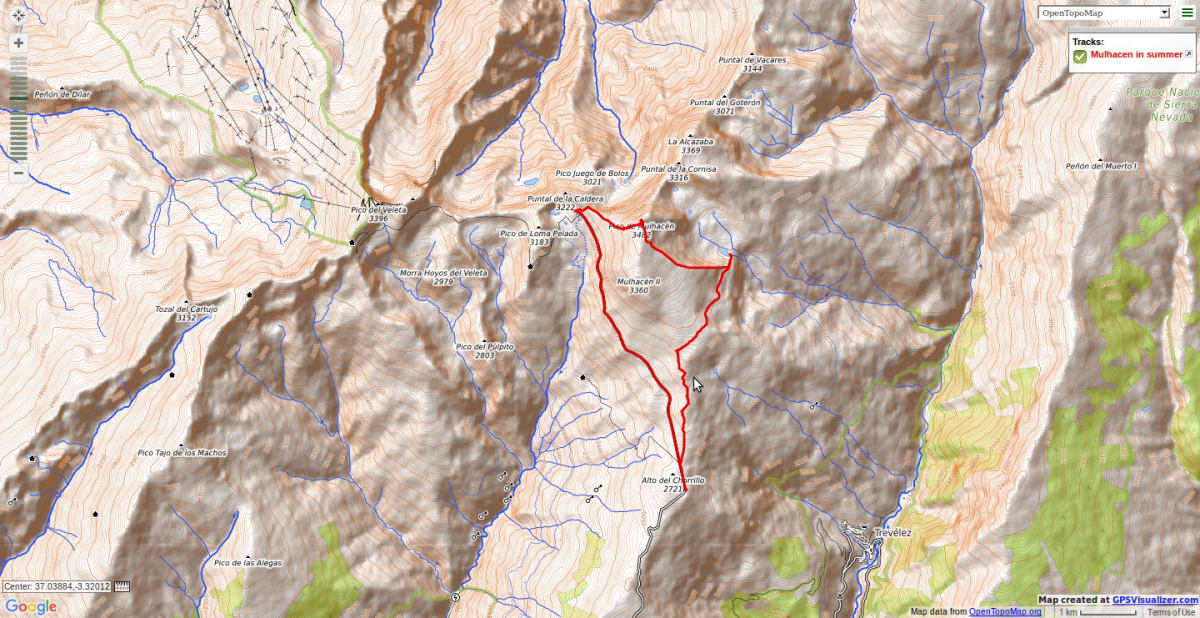 N.B This is an interactive map that opens up in new window
Access: Capileira, Alpujarras
Start: National Park office, Capileira
End: Same as start
Route Description
A superb day trip which gains not only the highest peak in mainland Spain (3382m) but also the most beautiful lakeside location in the range. Spectacular views of the N faces!
Leave the crowds heading up the south ridge and continue easily on the old road slowly gaining height until you reach the vicinity of the Refugio de la Caldera. Zig zag uphill on good tracks to reach the superbly situated Collado de Ciervo. The views here will take your breathe away!
The ridge ahead looks a little formidable but keeping to the ridge junction with the north face you will not need to use your hands. This is a far nicer ascent than trudging up the interminable slopes of the west flank with hordes of other.
From the summit descend south some 300m before taking the east ridge. The start is not obvious, especially in mist. Keep to the escarpment overlooking the valley of Siete Lagunas for the best views. At the foot of the ridge, if there is time, drop down and visit the lakes.
Bear in mind that from that small col above Siete Lagunas there is still a 1.5hr traverse round the eastern slopes of Mulhacén to go. Don't miss your bus as it's a long walk back to  Capileira!
Recommended map: Parque Nacional de Sierra Nevada 1:40000 www.penebetica.com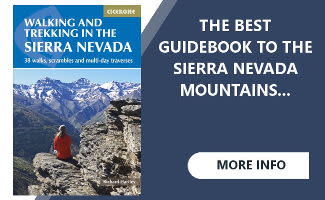 Want some help? Find a guide? CONTACT US
KNOWLEDGE BASE
Mountain database, refuges, altitude sickness, avalanche dangers, equipment lists, gear rental, FAQs etc
Information & resources
The company
Contact us via our Contact Page
info@spanishhighs.co.uk

Spanish Highs Tours Ltd
Company Number 09960909 Registered in England & Wales

Head Office: 41 Axholme Drive, Epworth, DN91EL, North Lincolnshire, UK. Registered Office: 20-22 Wenlock Road, London, N1 7GU, England
© 2019 sierranevada.guide