Sierra Nevada (with or without) Guide
Routes, Maps & Inspiration for Self Guided Walking & Hiking in Spain's Sierra Nevada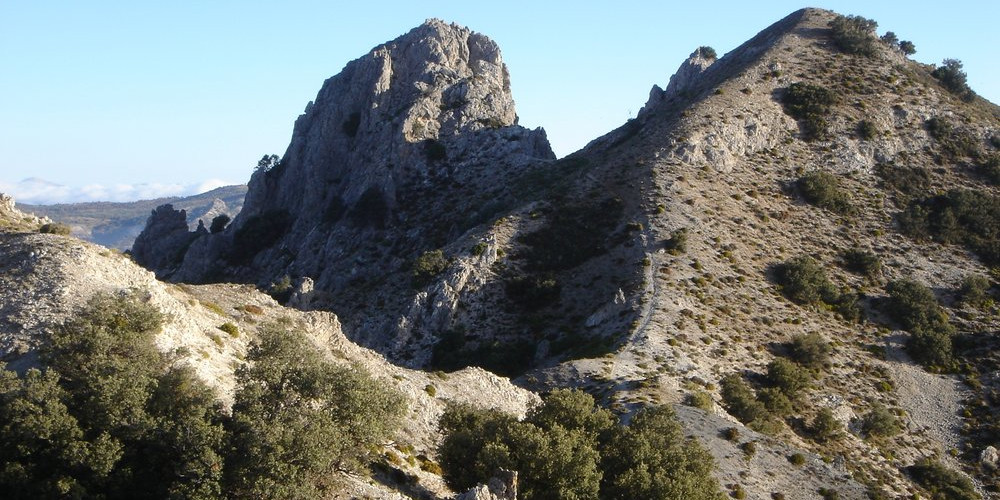 Remote Ridges of Los Alayos de Dilar
A remote ridge accessed from the Dilar valley providing amazing scenery and walking
N.B This is an interactive map that opens up in new window
Access: Dilar, accessed in 10 minutes from main Granada-Motril Autovia
Start: Trailhead alongside river 3km E of town. Follow the main road through Dilar until you pass just over a bridge, turn right. Follow until car park at the end of the road is reached. Suitable for saloon cars
End: Same as start
Route Description
The first task is to get to Collado del Pino at the far eastern side of the main Alayos ridge. Walk up the valley of the Rio Dilar, which you cross at several points. Higher up the valley the path improves as it nears the Toma de Canal. Cross the river and follow the path on the west side of the Cuesta del Pino until you reach the Collado del Pino.
The ridge itself can be followed in its entirety by those with a head for heights and loads of surplus energy. Otherwise there is a good but narrow path just below the actual ridge crest.
The ridge has many summit but the best is the Corazon de la Sandia ("Heart of the Watermelon"). This peak is 1877m high and gives a sharp exposed scramble to reach its rocky top. This whole area has thick green forest on one side of the ridge crest and arid badlands on the other. This makes for an interesting day out!
Continue on the ridge for another 1km until a way can be made down to the north to pick up paths and a dry valley that leads back to the start point.
Recommended map: Parque Nacional de Sierra Nevada 1:40000 www.penebetica.com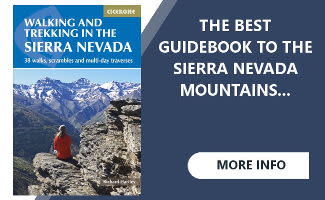 Want some help? Find a guide? CONTACT US
KNOWLEDGE BASE
Mountain database, refuges, altitude sickness, avalanche dangers, equipment lists, gear rental, FAQs etc
Information & resources
The company
Contact us via our Contact Page
info@spanishhighs.co.uk

Spanish Highs Tours Ltd
Company Number 09960909 Registered in England & Wales

Head Office: 41 Axholme Drive, Epworth, DN91EL, North Lincolnshire, UK. Registered Office: 20-22 Wenlock Road, London, N1 7GU, England
© 2019 sierranevada.guide